Memo From: Internal Investigation Branch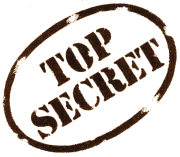 To: Colonel K.
Subject: Penfold (code name:Penfold) (Code name's codename:Jigsaw - Because he goes to pieces in a crisis. D.M.)

We have now completed our investigation into the circumstances under which the above was taken into service.

In early March 1980 he was shopping in Mr. Dorian Pamp-le-Mousse jones' greengrocery establishment in Firebrick road, Willesden Green.
Eye witnesses spoke of high-pitched complaints from the subject when Mres. Anatasia jones sold a cauliflower he had been hiding behind. He dived into the till and attempted to conceal himself beneath a pile of pound notes. Attached is Mr. D. P. Jones' statement.